When someone you love is unwell with cancer or a serious illness, it can be hard to know how to help. Sometime it's the simple things that help the most. A simple meal or snack, delivered with a hug and a chat can be a very welcome gift.
My favourite, go to recipe that I make for friends who are unwell is Lemon Slice.
It's light, lemony and delicious and it can be kept in the fridge so it lasts for ages. When someone is having treatment for cancer, their tastebuds can be affected and things don't taste the same so offering the something small, sweet and lemony can be the perfect thing. I hope you love this recipe as much as I do. xx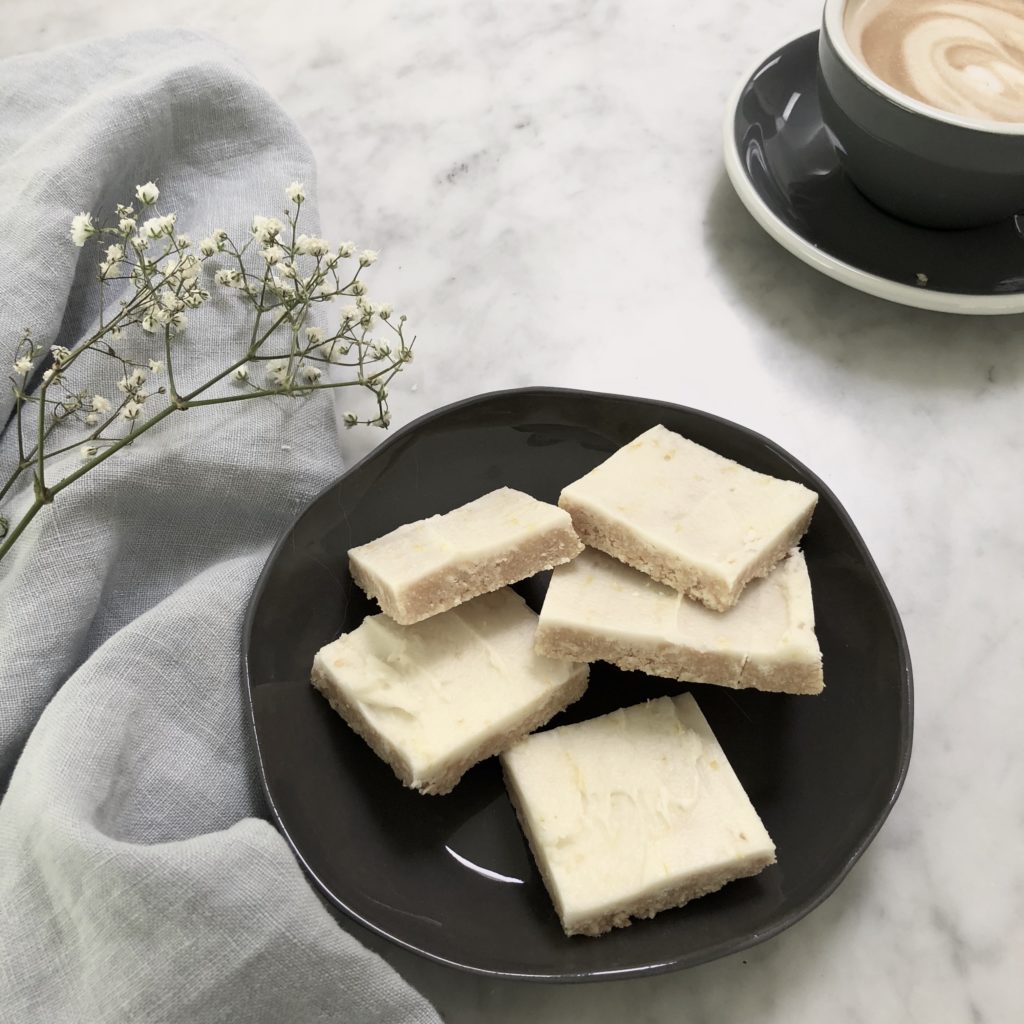 Lemon Slice
1 packet of Marie biscuits (or similar)
1 cup of desiccated coconut
1 rind of lemon – finely zested or grated
1/2 cup condensed milk
125g butter
Icing sugar, lemon juice and a tbs melted butter for icing.
Method:
Melt butter and condensed milk together in small pan until combined (be careful not to burn).
Blend biscuits / lemon rind / coconut in kitchen wiz until chunky.
Add melted butter mixture to biscuit mix, blitzing it further in the kitchen wiz until it is mixed well and resembles coarse breadcrumbs.
Put baking paper into a tray and pat mixture down firmly. Refrigerate to cool.
Icing:
Mix icing sugar (roughly 2 cups), melted butter and lemon juice together. Adjust lemon juice quantity in order to make a reasonably stiff icing paste (too runny and it won't set properly – too stiff and it will be hard to spread onto the biscuit base).
Once biscuit base has cooled in the fridge, take it out and spread icing evenly over base. Pop it back in the refrigerator until it has cooled then remove and cut up into squares. This slice is best kept in the refrigerator if it lasts that long 😉