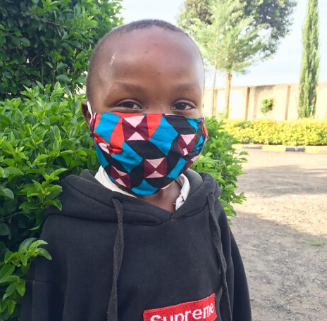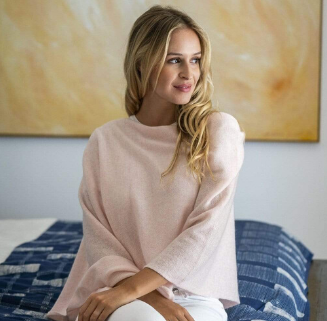 100% of profits from the sale of our cashmere toppers, plus $5.00 from every product sold on our website when purchased with a topper, is being donated to So They Can to further the work they're doing in Kenya and Tanzania during the COVID19 pandemic.
Our cashmere toppers come in three colours:
Dawn Pink
Ash
Charcoal
Denim
You can order them by clicking here Design Your Own Gift Box
The word Ubuntu – is often translated as "I am because we are" or "humanity towards others".  This word is the cornerstone of the Not For Profit So They Can. 
I would love for you to take a look at what they do (click on their name to be taken to their website) but the reason for this blog is to tell you why I support So They Can. For me, choosing to support a charity is all about trust.
The founder, Cass Treadwell, is a dear friend and I see her in action and know her passion for children and 'Ubuntu'. The So They Can team care for the most at risk children through education. They are also strong advocates of empowering women financially so they can send their children to school (instead of needing them to work to help supplement the family income). They also work with communities to ensure children are healthy and enrolled in school. Their holistic approach gives communities the best possible support in order for children to be well fed, healthy and educated.
So They Can during COVID19
What is So They Can doing in the midst of the COVID19 pandemic?
Water and soap hygiene stations
Education on hygiene and social distancing
Sew Women Can are making fabric masks for children and mums after the Kenyan government declared that face masks had to be worn by everyone when out in public and could be purchased for .50c per mask.  The problem with this, is most families are living on less than $1.00 per day so buying masks is out of reach for many. The masks made by Sew Women Can are given to So They Can children and their communities and not only provide some protection against COVID19, but they are a reminder to the wearer not to touch their face and to maintain good hygiene.  Every little bit counts.
How is The Grace Files helping?
Until Mother's Day, we are donating all profits from the sale of our cashmere toppers to So They Can.
We will donate $5.00 from every extra product sold in conjunction with a cashmere topper.
We have also added an option at checkout for you to add a $5.00 donation to So They Can – this will pay for two face masks to be made by the Sew Women Can ladies and donated to families in need.
Please join us in supporting So They Can's incredible work and help us to save and enrich the lives of the most vulnerable in Kenya and Tanzania.
The link to our 'design your own gift box' part of our online store where you will find the cashmere toppers and all sorts of beautiful gifts for mums on Mother's Day is here. Design Your Own Gift Box.
With a grateful heart,
Janelle