I had a moment when watching Oprah in the late 1990's. She was interviewing a young mum who had been diagnosed with terminal cancer – she was beautiful, vibrant and determined to make sure her daughter grew up knowing everything she would have taught her had she been there.
Over the course of her illness she made notes and videoed 'chats' of all the things she wanted her daughter to know about life, relationships, growing up and becoming a woman. I can still remember having a 'what if that was me' moment. My son was only one year old at the time and the thought of leaving him didn't bear thinking about.
This memory became the seed that eventually became Love Letters to my Child. The journal had to be beautiful (because precious childhood moments deserve to be honoured in a lovely way) and it had to have just enough prompts to help parents know what to write but not so many that it came across as generic.
Journaling to your child provides them with a beautiful written story of their childhood – a love letter from you to them.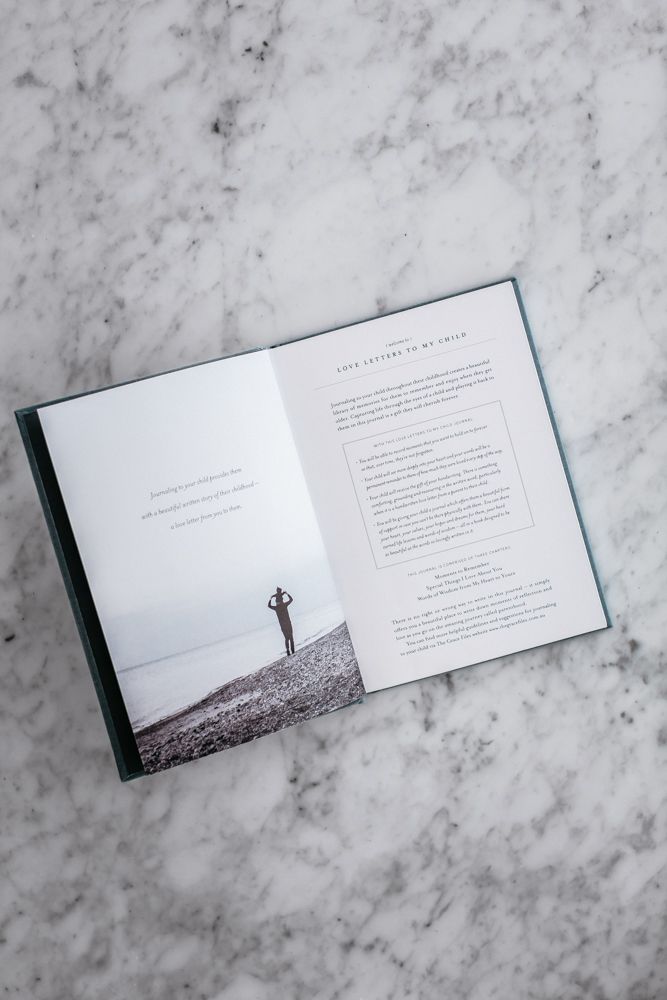 With your Love Letters to my Child journal:
You will be able to record moments that you want to hold on to forever so that, over time, they're not forgotten.
Your child will see more deeply into your heart and your words will be a permanent reminder to them of how much they were loved every step of the way.
Your child will receive the gift of your handwriting. There is something comforting, grounding and reassuring in the written word, particularly when it is a handwritten love letter from a parent to their child.
You will be giving your child a journal which offers them a beautiful form of support in case you can't be there physically with them. You can share your heart, your values, your hopes and dreams for them, your hard-earned life lessons and words of wisdom – all in a book designed to be as beautiful as the words so lovingly written in it.